British Flowers Week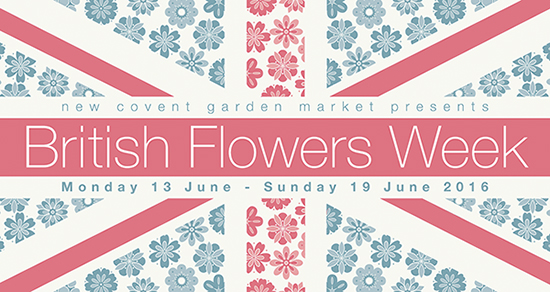 British Flowers Week dates have been announced as the 13th-19th June.
It is a week long celebration of British grown flowers and the UK cut flower industry.
The ultimate aim is to bring British Flowers back into British homes.
British Flowers Week is the ground breaking campaign from New Convent Garden Flower Market that brings everyone together in a national celebration of British cut flowers.
5 Reasons to Buy British:
1 British flowers are fresh from the nursery; minimum distance for maximum vase life.
2 British flowers and foliage highlight the seasons; buy what is looking good in peak season rather than what is looking okay all year round.
3 Many British flowers have an amazing fragrance; they don't just look pretty, they smell exquisite too.
4 Customers love British; the public are starting to question provenance and want locally grown for flowers as well as food. Play the British card!
5 British grown flowers are excellent value for money; when they are at their seasonal high, quality goes up and price comes down. Pure supply and demand!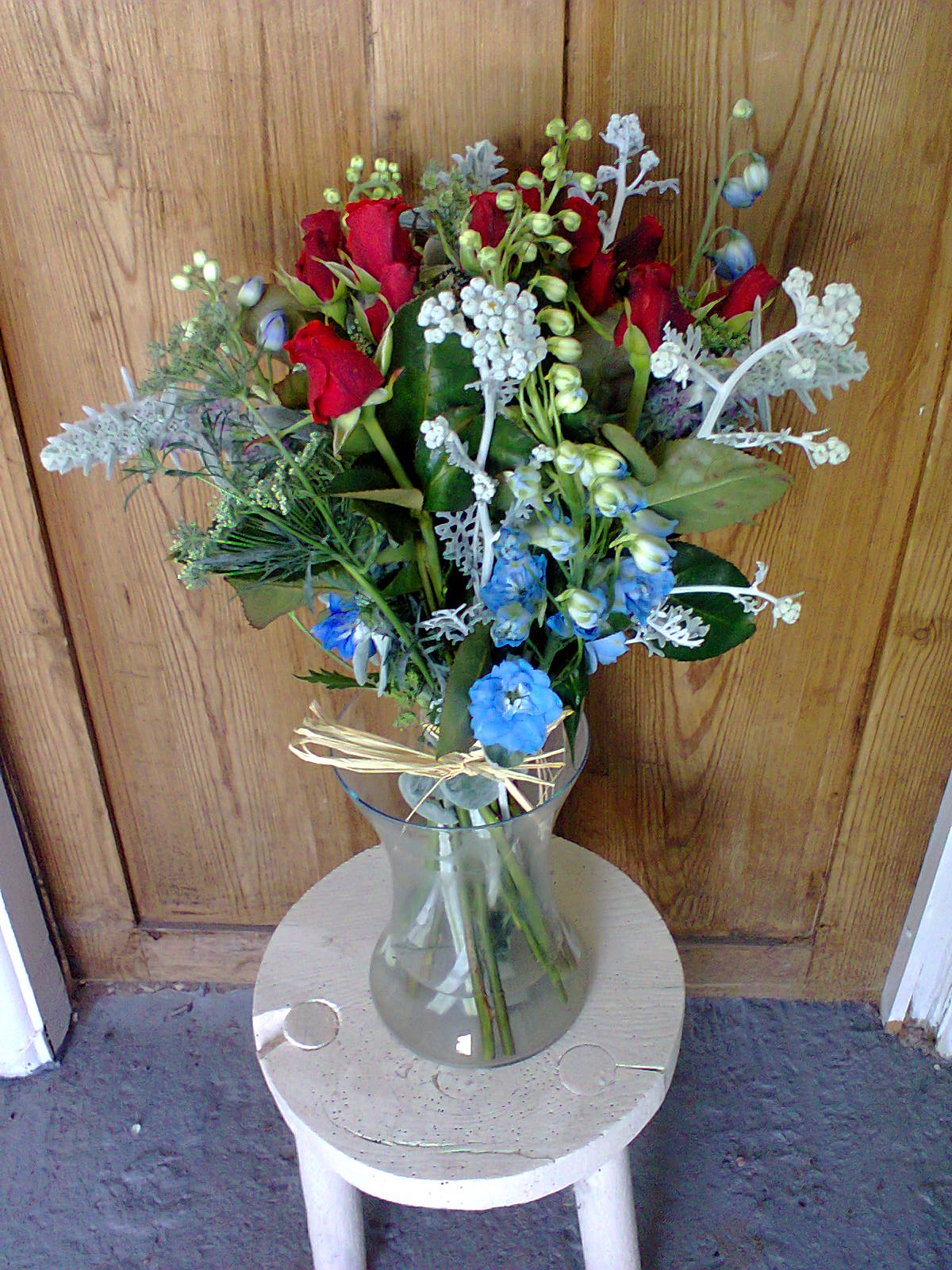 We, at Sussex Roses, are primarily offering two special red, white and blue themed arrangements, a hand-tie on the left and a jam jar posy on the right; both of these are available on our online shop.
If you would like something more personalised but still sticking to the 'British' theme please get in touch and we will be more than happy to help.
And if you have an event occurring during British Flowers Week why not take full advantage of the red, white and blue theme!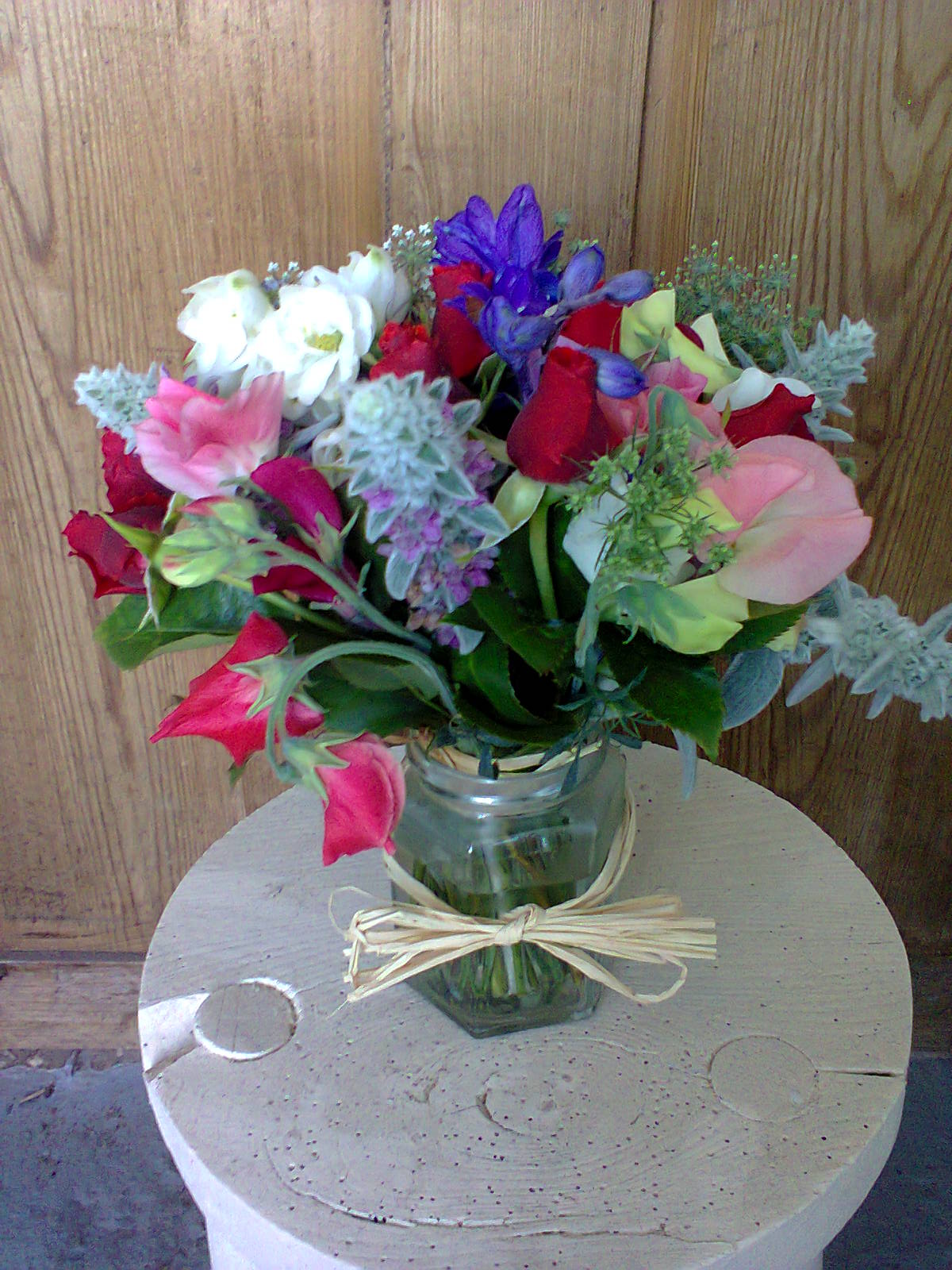 If you are a florist we supply Blooming British, who are listed as one of the many British Flowers wholesaler on the official website.
You can also place wholesale orders directly through us, we can send anywhere in Britain and would love to help support your British Flowers events across the country!
If you would like to find out more about British Flowers Week why not check out the official website www.britishflowersweek.com or follow #britishflowersweek on Twitter!