About Us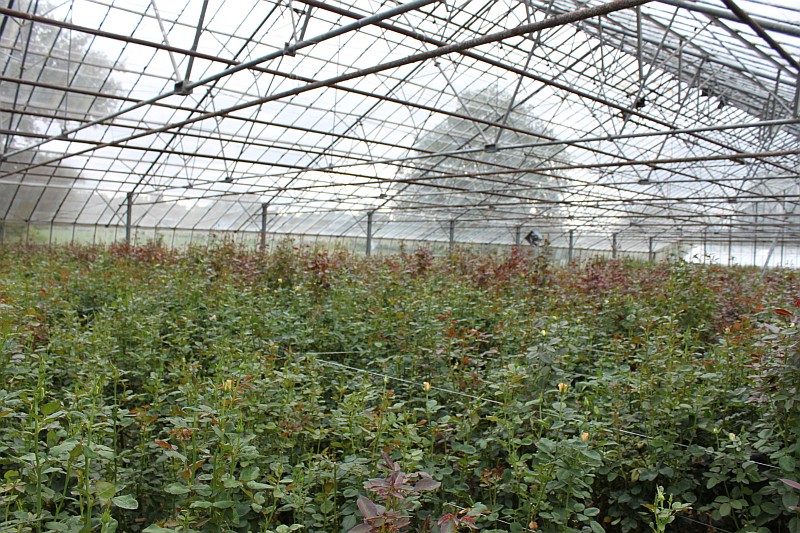 Nine Gables Nursery became established in May 1996; however was originally based in Thakeham at the Chesswood site (on the old site for Thakeham Roses). Whilst at Chesswood we acquired land and glasshouses in West Chiltington in 1998 and both sites were run simultaneously for a couple of years.
In 2001 we completed the transition to West Chiltington and fully relocated Nine Gables Nursery, now more commonly known as Sussex Roses. We have an acre of glass consisting of two separate glasshouses and over an acre of outside land. We continue to specialise in cut roses but in more recent years have expanded to grow other popular cut flowers, foliage and herbs.
Cut roses have always been popular but in the past couple of years with a wider variety of flowers and a change of image, we at Sussex Roses have been amazed at how well it has taken off. There's clearly a market for British grown flowers, and we've been delighted by the reception from florists, brides and customers alike with us being one of the last growers of British cut roses.
We can supply almost anyone no matter what your needs! If you're a florist looking for British cut roses, plus any other bits and pieces, we are more than happy to help and we are able to deliver to anywhere in the UK. Whether it be a weekly regular order or a one off for a specific colour scheme for a wedding you have booked please feel free to contact us!
If you are a bride-to-be looking for D.I.Y buckets to arrange yourself or want someone to help you bring alive your magical day then we can also cater for you!
Or if you would like a simple arrangement for yourself or a loved one then we would be more than happy to help bring a splash of colour to your lives!
Browsing our shop and events pages can give you an idea of what we can do, but if you have any other requirements or questions please do not hesitate to contact us!
Our speciality British cut roses are some of the last to be grown in the UK. But now we have a selection of other flowers, that we too have grown, meaning we are able to give you more choice and variety so you can find the perfect arrangement. We do buy in extra stock during the winter months to supplement our own flowers when we are in between seasons but continue to support British growers.
We cut our flowers on a daily basis so you can ensure you will get optimum vase life from your flowers. But seeing as the pickings vary from one day to another we can also guarantee that no two bouquets will ever be the same.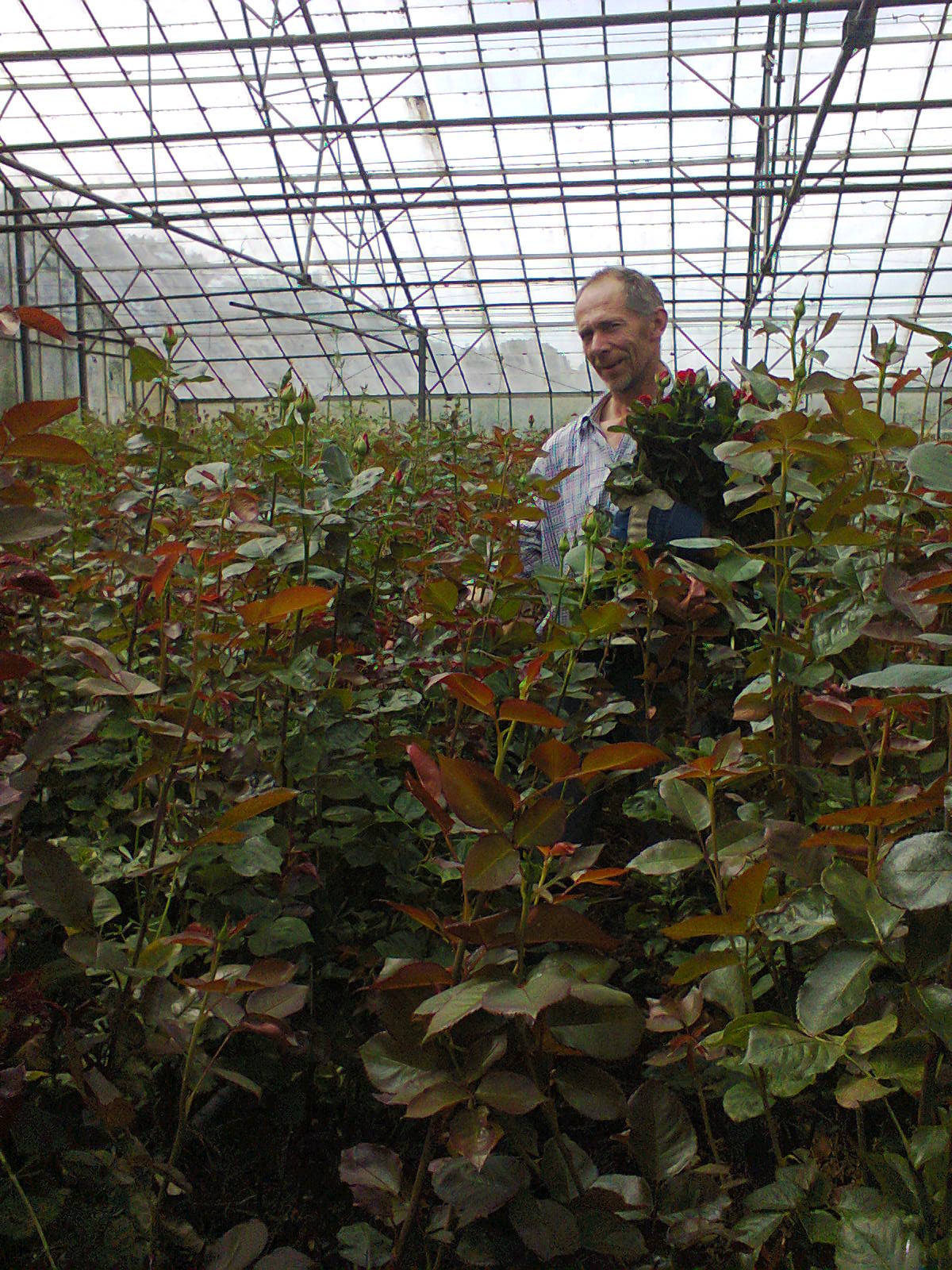 Paul
Founder
After leaving school in 1984 Paul started working at Thakeham Roses. He then moved to Rushfield Nursery, also in Thakeham, in 1986 to specialise in cut roses. He continued to work at Rushfield for 10 years until it's closure in 1996. After the closure, Paul, with his wife Cathy, set up Nine Gables Nursery on the old site of Thakeham Roses. Later moving in 1998 to the current site at West Chiltington.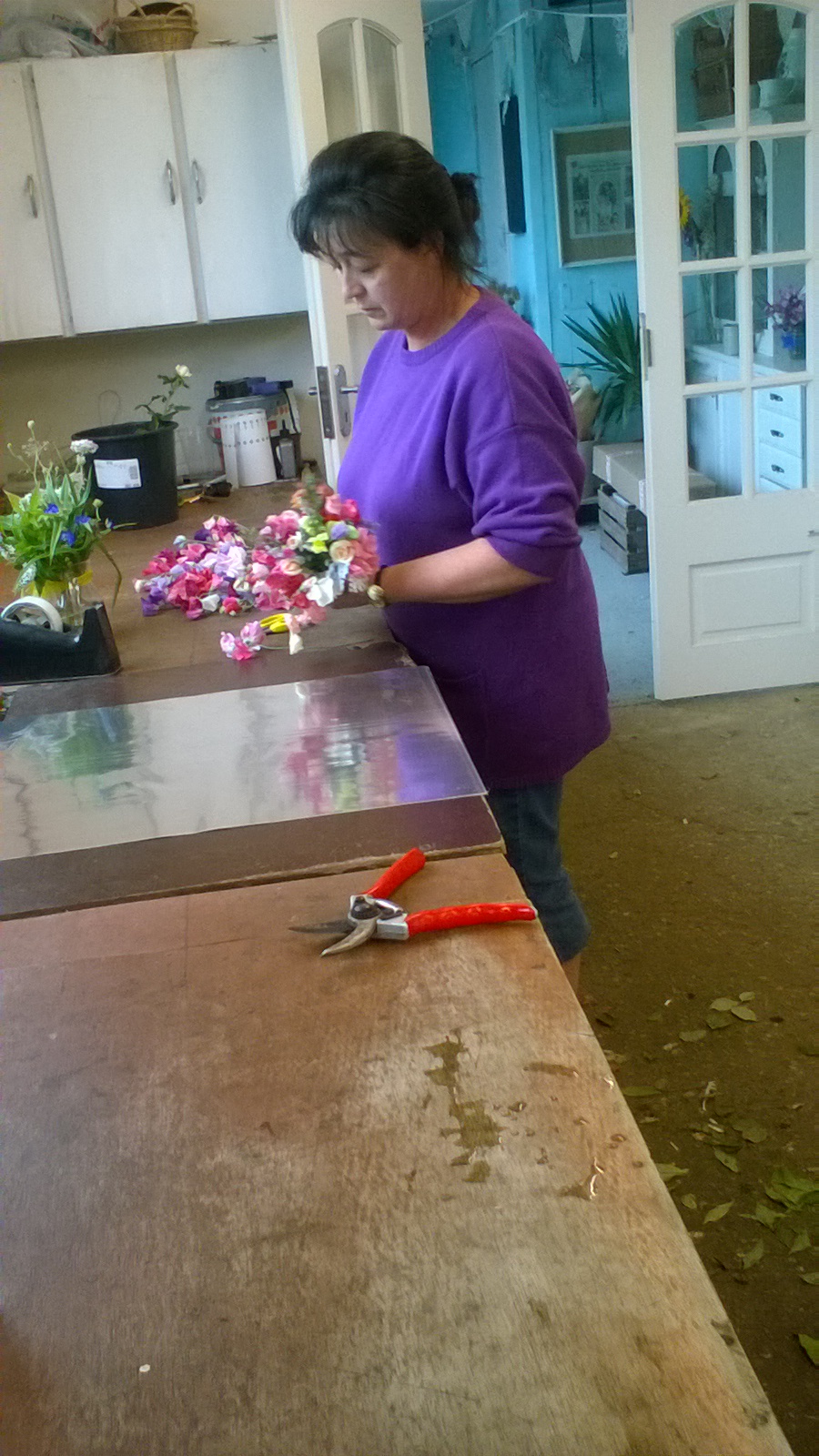 Cathy
Cathy met Paul in 1991 when she began working at Rushfield Nursery as a summer job whilst studying at Exeter University. After finishing her finals in 1992 she returned to work full time at Rushfield, managing the running of the packing shed.
Cathy and Paul got married in the summer of 1994.

Jess
Jess was born in 1996 and has been present on the nursery since she was 6 weeks old. Jess has just completed her degree in Business and Marketing at the University of Chichester meaning she is now on site a lot more! She continues to manage the website and social media accounts on a day to day basis.